As we head into the fall season, Interloc continues our dedication to sponsoring these Maximo User Group Events and also our first Federal Industry Mobile Computing Summit rounding out the year. These events are your opportunity to speak with Interloc's Industry and Technical Experts and see Interloc's Mobile Informer in person to demo all its Apps, including our NEW Inventory Management!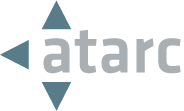 The Federal Mobile Computing Summit is October 24th in Washington D.C. and is unlike anything Interloc has ever participated in! This educational, one-day symposium will examine the mobile tools and technology the Federal government is utilizing to increase efficiency and reduce cost. Interloc EVP, Jason VenHuizen, will be featured on a panel discussing mobility and complimentary technologies, such as augmented/virtual reality and wearables, are already popular in the consumer market. Government agencies are seeing an increase in demand from their users' to include these, and other emerging tech, as part of their mobile offerings. This session will bring in industry and academia to update a technology forecast and roadmap for agencies to use in their near and long term investment planning.

Next up is the Fall MUWG in Nashville, TN October 30th - November 1st. Whether you are looking to implement Maximo, upgrade Maximo, learn about the latest technologies, or simply network, MUWG is the place to be. Representing over 145 utility companies, counties and cities throughout the U.S., Canada, China, South Africa, Pakistan, Japan, and the Carribean, MUWG members enjoy the opportunity to exchange information related to Maximo. Several of Interloc's clients will be presenting.

UK MUG is November 15th in Manchester, UK. Interloc continues the extension of our sponsorship of the global Maximo community overseas. The UK & Ireland committee has been working hard to put together an agenda with something for everyone. There will be end user presentations, a presentation from IBM including topics on licensing, and performance testing from HP load runner.

Rounding out User Groups for the year we will be in Arlington, VA where TRIMAX is taking place. Attendees can expect to hear strategies to connect to the Internet of Things, IBM Maximo and TRIRIGA product updates and roadmaps. From world-class presentations to panels about how organizations are improving their property, facilities, asset, and work management across various organizations, TRIMax is an event you won't want to miss.

Rescheduled: Houston, TX is the home of GoMaximo January 29th - 31st. If you are in the Gas, Oil & Petrochemical industry, this group provides the opportunity for you to exchange information, methods and experiences.
Need more information on any of these events?
We hope to see you at these events and look forward to the reminder of 2017!