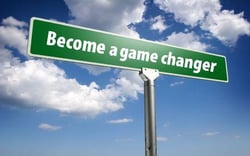 Mobile Informer continues to outperform at GTC.

At the recent MUWG, GTC validated that Mobile Informer continued to be a "game changer" for their Maximo organization. Read on to find out the latest update from this long-time Mobile Informer client!.
With the mobile rollout continuing to garner 100% user acceptance, Interloc wanted to share some of the continued benefits GTC/OPC sees from having a stable, flexible, secure mobile platform for their Maximo implementation:
600 person hour savings as a result of the decrease in time required to update work orders in the field
65% increase in the number of defect condition repair work orders
400% increase in field reported work
100% user acceptance
Additionally, GTC finds the platform so easy to use that they:
Incorporated more than 30 additional features to the Work Management application between 2014 – 2016
Created and implemented a new iPad-based Asset Management mobile application that provides GTC with the ability to track and collect information on assets in more than 600 substations and seamlessly integrates the mobile application data with Maximo using the Mobile Informer product
Upgraded Mobile Informer platform so that they can maintain iOS currency.
Experience your own mobile Maximo success story.
Contact Interloc
today!
Read the original post here.